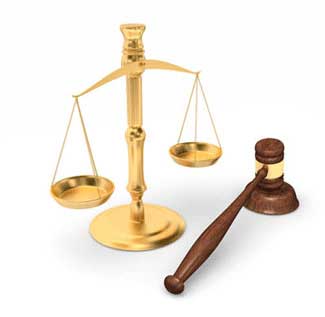 Takata's Airbag Recall is Expanding Worldwide
Honda Motor Company's use of social media to alert their customers of the Takata airbag recall is a model for other motor vehicle manufacturers to follow
Thursday, August 16, 2018 - After several years and hundreds of millions of dollars having been spent, one would think the Takata airbag recall would be wrapping up by now, but it is not. The worldwide Takata airbag recall is actually expanding.
On August 14, 2018, Caradvice.com reported "Audi has expanded the cars included in its Takata airbag recall, adding the previous-generation A4 Cabriolet to the list which already includes the A3 (8P), A5 Sportback (8T), A5 Cabriolet (8F) and Q5 (8R). (1) In addition, "Ferrari has added more vehicles to the ever-expanding Takata airbag recall, with its entire 2013 range all potentially fitted with faulty airbags. In this latest notice, 2013 model-year versions of the 458 Italia, 458 Spider, California, F12 Berlinetta and FF are affected, with 98 units affected locally." (2)
Faulty Takata airbags are responsible for 24 deaths and several hundred serious injuries that occur when the airbag deploys sending deadly metal fragments throughout the passenger cabin in grenade-like fashion. The motor vehicle recall affects hundreds of millions of cars from virtually every manufacturer made since the year 2002. Today roughly 1/2 of all affected vehicles have complied with the recall. The others still on the road put their lives and the lives of their loved ones in grave danger whenever they operate their car or truck.
The reason that the recall is going so slowly is that automobile manufacturers are relying on snail mail to notify their customers. Most efforts by the major motor vehicle manufacturers have been limited to sending direct mail recall notices to a mostly outdated customer database. Of the 20 or so major automobile manufacturers only Honda motor company has taken it upon themselves to do more than merely send their customer list a recall notice in the mail.
Honda vehicle owners have a 90+% recall compliance rate, tops in the industry. Most of them were alerted by Honda's public service announcements (PSA)'s pushed repeatedly to the Honda vehicle owner's personal Facebook newsfeed. Honda was able to merge their customer database with Facebook users and send them multiple notices that actually got their attention. Facebook users were also urged to leverage the recall notice by sharing the public service announcement with their Facebook friends. The public service announcement recall notice went out in all languages automatically not just to the customer that spoke English as was the case with another company direct mail recall notices.
Motor vehicle manufacturers are urged to follow in Honda's footsteps and use social media to help contact their customers that may have Takata airbags in their vehicle. Honda motor company has expressed a willingness to assist others in contacting their customers through Facebook. Other motor vehicle manufacturers should contact Honda to find out how they were so successful in alerting their customers of the dangers of the Takata airbag.
More Recent Takata Airbag Lawsuit News:
No-Cost, No-Obligation Takata Airbag Lawsuit Case Review
Onder, Shelton, O'Leary & Peterson, LLC is a St. Louis personal injury law firm handling serious injury and death claims across the country. Its mission is the pursuit of justice, no matter how complex the case or strenuous the effort. Onder, Shelton, O'Leary & Peterson has represented clients throughout the United States in pharmaceutical and medical device litigation such as Pradaxa, Lexapro and Yasmin/Yaz, where the firm's attorneys held significant leadership roles in the litigation, as well as Actos, DePuy, Risperdal and others. The Onder Law Firm has won more than $300 million in four talcum powder ovarian cancer lawsuits in St. Louis. Law firms throughout the nation often seek its experience and expertise on complex litigation.